Survey: Open call for participation in the Digitalisation Cluster
الدعوة و برنامج الفعالية باللغة العربية
Digitalisation Cluster kick-off
The last few years and their rapid turn of events have posed significant transformation challenges not only for individuals and companies, but also for municipalities and their teams. Digitalisation is one of them. Understanding what it means, what it demands and the opportunities and risks it implies are some of the topics pf conversation we will develop in the cluster.
This event is the starting point for a journey of activities to support municipalities in their digitalisation efforts.
Time (CEST) 

Agenda 

13:30

Technical check-in of participants  

14:00

Welcome and institutional presentation 

14:10

Goals & objectives of the digitalisation cluster and city lab

Jorge Rodriguez

14:30 

Good practice: Barcelona Citilab Cornellá 

Ramon Sanguesa Founder team / Laia Sánchez Casals

14:50 

Digital municipalities- Moving towards E-Governance in MENA

Muna Shalan & Rami Kanaan

15:10 

Supporting cities' resilience in the SEE region during the
COVID-19 pandemic

Giorgi Kishtovani

15:30 

Good Practice digitalization, tackling the digital divide and digital public services

Amir Hoshia, Partner at White Board Service Design Thinking

15:55

Working Groups 

Breakout room digital divide

Breakout room digital literacy

Breakout room digital services

16:20 

Next Steps and closing  
Event language: English. Translation available in Arabic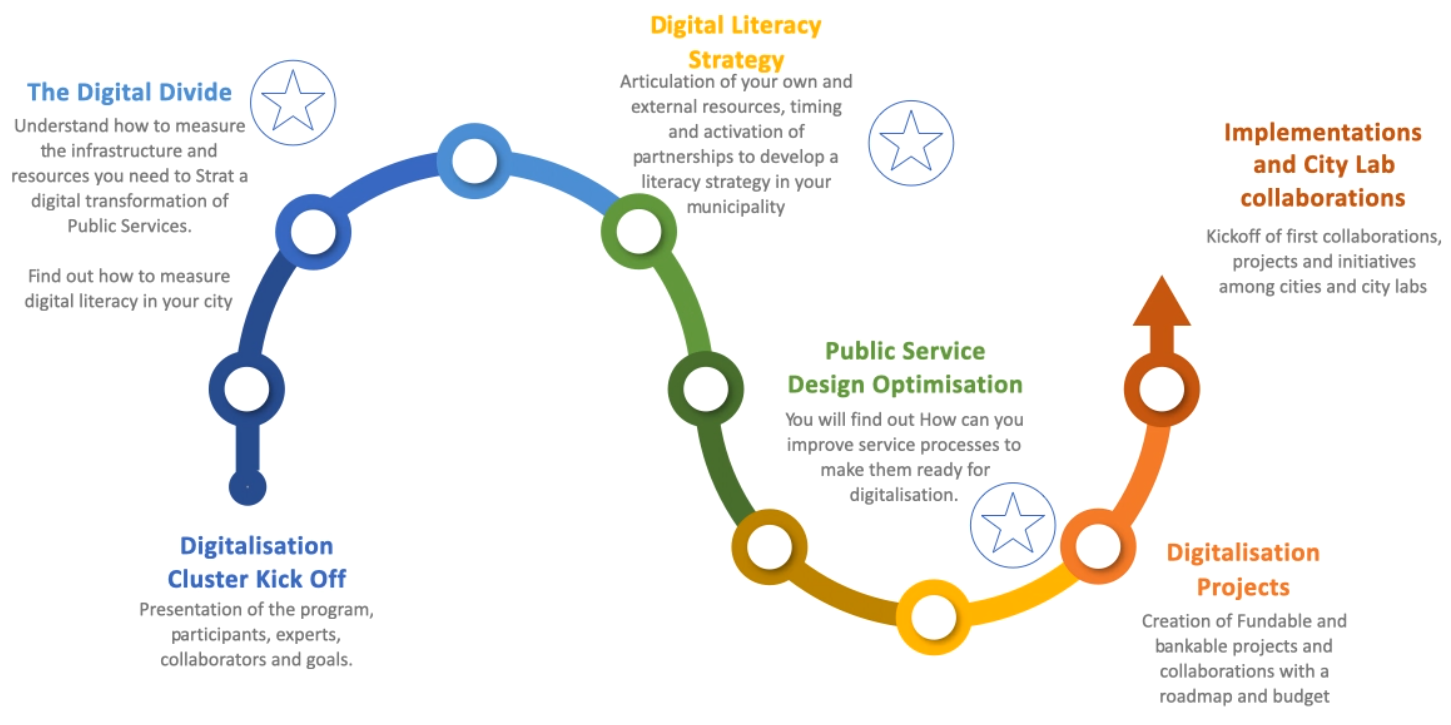 More information and a detailed Agenda will follow soon!